---
Currently

Name: Amy Lim
Pronouns: She/Her
Watching: The Wind Rises (doing a Studio Ghibli marathon)
Listening: Renaissance, Beyoncé
Eating: Coffee Ice Cream and Tteokbokki <3
---
The Collage of ~Amy~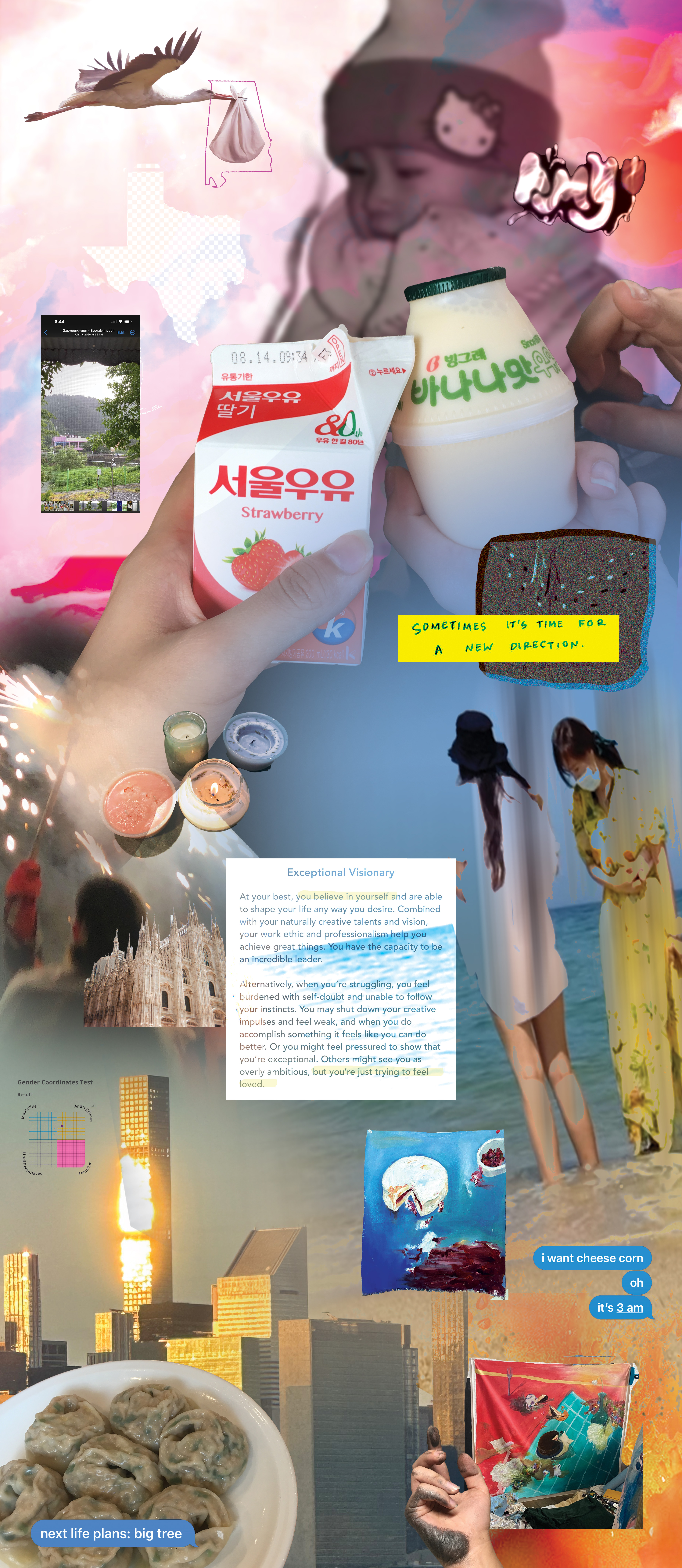 ('Exceptional Visonary' paragraph courtsey of my astrology app)
---
About Me
tldr;
I like making, learning, thinking about new things in n out of this world. but also my personal motto is don't think, just do ︎
As a person who graduated with a B.S. Advertising degree under the
Texas Creative
portfolio program at UT Austin, I gave myself the title "Art Director" and simply ran with it.
My mind is constantly racing; always thinking about what's happening around the world and trying to solve every problem with an unconventional creative solution.
I gravitate towards purposeful topics grounded in modern culture and community to bridge them with my innate and instinctive love of all things art. I learn best through firsthand experiences, collaborating and hearing various perspectives that each person has to offer.
In my spare time, you can catch me eating all the
ugly desserts
I create, accidentally staining my carpet with
oil paint
, researching what tattoos to stamp on my arms and listening to the Music for Plants playlist on Spotify all day long. ︎
Happy to talk about new opportunities or just a quick chat in general - limamy21@gmail.com ︎
---